Best Andis Clippers For The Money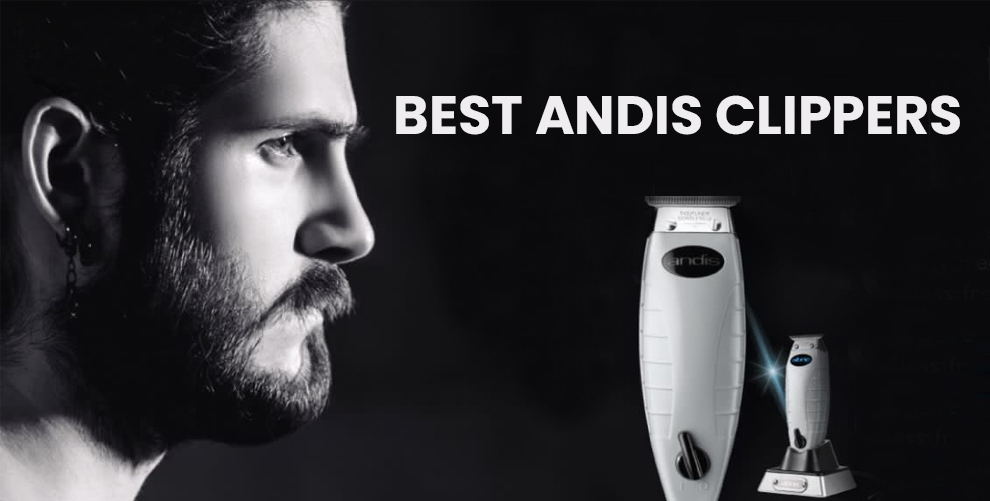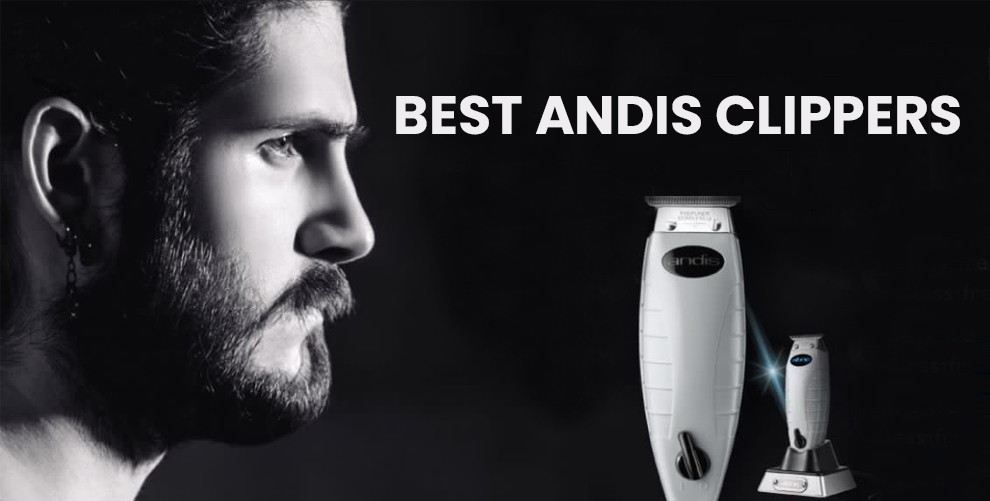 Andis company has been around in the clippers market for a century now. The good thing about Andis is that all its products are known for their top-notch quality. This is the reason why the stylists and the barbers also vouch for the top Andis clippers on the market.
If you are someone who enjoys the grooming sessions at home then it becomes imperative to own one of the best Andis hair clippers. However, before you get yourself buzzing, there are some things that you need to bear in mind. These are vital to ensure that you always pick the best Andis hair clippers for yourself.
So, firstly, you need to consider the density and the thickness of your hair. If you have unruly, curly, or coarse hair, then your hair will need more force and power from the clippers as opposed to the men who have thin or straight hair. Secondly, higher weight also means more power.
Keeping this in mind, let us move on to our list of best Andis clippers. After carefully examining their features, pros & cons and other aspects, we have narrowed down to 10 best Andis clippers that the brand has to offer.
Quickly Navigate Through The Best Andis Clippers
Our Top Picks For Best Andis Clippers
| Product | Rating | Price | Buy Now |
| --- | --- | --- | --- |
| Andis 63700 Bgrc – Best Overall | 4.6 | $144.99 | Buy Now |
| Andis 01557 Master Adjustable Blade Hair Clipper – C | 4.5 | $100.02 | Buy Now |
| Speedmaster II Andis Hair Clippers With Adjustable Blade | 4.3 | $79.95 | Buy Now |
| Andis 04710 Andis T Outliner – Best For Making Style | 4.5 | $59.21 |  Buy Now |
| Andis Master 15-Watt Adjustable Blade Hair Clipper | 4.5 | $99.5 | Buy Now |
| Andis Headliner 29775 | 4.3 | $64.99 | Buy Now |
| Andis Cordless Clippers | Ultraedge BGR+ With Detachable Blade | 4.4 | $121.98 | Buy Now |
| Andis 4775 Gtx T-Outliner | 4.4 | 67.90$ | Buy Now |
| Andis Cordless Clippers | Supra Zr | 3.9 | $398.95 | Buy Now |
| Andis Proclip AGC2 | 4.4 | $172.10 | Buy Now |
Why Andis?
Andis clippers, be it the top Andis clippers for dogs, electric shavers, or the clippers for fades, are always one of the most desirable products by the users and the barbers. To solidify our point, we are putting forth some points which justify why the Andis clippers are the best. Let us take a look at some of these pointers one by one.
Customer support service is unparalleled.
The Andis' superior customer service will not end the moment you hand over your money to them; rather, it starts then and there. Most of the best Andis clippers come with a two-year warranty, and the staff will listen to you and solve all your issues at once.
Heavy-duty batteries
All of the Andis trimmers and clippers are powered by long-lasting and stable Lithium-ion batteries. Consequently, the device's output capacity is always satisfactory and consistent.
Extra accessories included
Upon purchasing best Andis clippers, you will always get yourself a barber combo with a few extra tools that ease your burden in the best way possible. A bonafide will always come with blade oil, travel case, and cleaning brushes.
This is not the end. If you opt for the more expensive packs, you may even bag yourself a professional barber combo that comes with a safety razor, some attachment guards, and several attachment combs.
Powerful motors
While the low-end models employ noisy and heavy pivot motors, the Andis models only use a magnetic or a rotary motor. The advanced motors are quieter and lighter and tend to heat up slowly.
They can be both cordless and corded
The best Andis clippers can be either used without or with the cord. This makes them incredibly convenient for everyone using the clippers. However, a cordless clipper is not very easy to maintain. Cordless ones are also not very durable.
Rugged design
Most of the Andis models, be it the beard hair trimmer, dog clippers, balding clippers, ceramic hair clippers, and more, come with an ultra durable exterior. A few of them, such as the Andis Master 15watt are indeed unbreakable. It is almost impossible to prevent accidental dropping of the clipper. Thus, having this sustainability will only be helpful.
Can be used for both wet and dry hair
Some people like to get their hair trimmed while it is wet as it tends to widen the pores. Others prefer hair cutting only on the dry hair as the clipper tends to cut close to the skin. However, this is rather immaterial as the Andis clippers can serve both purposes.
All of these reasons and more are clear to conclude that Andis is one of the best brands for hair clippers for professional and personal use.
How To Keep The Andis Clippers Clean?
Now that you have decided to shop for one of the best Andis hair clippers, how do you intend to keep it clean? Well, honestly, keeping your Andis clipper clean is a relatively simple process. Here is a quick rundown of what you need to do to keep the Andis clippers tidy.
Brush Out Stray Strands
Firstly, you need to power down the device. In case of the corded top Andis clippers, you have to ensure that the device is unplugged. This step is dedicated towards brushing out the stray hair strands, which have entered the interior of the clipper.  So, you need to perform this step regularly to prevent any buildup.
Soak The Blades
Take a bowl, and fill it with warm water. Now, soak the clipper's blades in it for a few minutes. You can follow this with any blade solution that you may be using to retain the edge and material of the blade.
Rinse And Buff
Next, you need to rinse off the solution. After this, you have to wipe the blades clean with a soft cloth. Do ensure that there is zero solution left for you to dry on the blades. Do ensure that you spend some extra time on this step to wipe them completely with caution to get the desired shine.
Leave To Dry
Lastly, though a small step, you need to leave the blades out for drying completely.
FAQs
Ques 1 – Is Andis better than Wahl?
Both Andis and Wahl are two of the reputed brands for clippers in the market designed for home and professional use. Thus, it can be a bit hard to stay, which one out stands the other in the comparison.
To tell you the truth, every blade clipper has a certain advantage over its rivals in one aspect or the other. So, to know which one is best for you, you can read our analysis.
The primary difference, which anyone will realize looking at them, will be in the design. If the sleek and elegant look is what you desire,  Andis clippers should be your go-to your choice.
It seems a bit weird that the look of these two clippers are entirely contrary to their cutting style. Regardless of their elegant appearance, the best Andis hair clippers can trim thick, tough and coarse hair.
As for overheating, both tend to get extremely hot after you use them for an extended time. Lastly, regarding the fade haircut, it is quite evident that the best Andis clippers do outperform.
Ques 2. How often should you replace your Andis clipper blades?
It is essential to understand how often you should substitute the blades for your best Andis hair clippers depends on a variety of different factors, such as:
The type of hair that you cut with your clipper
How often you cut the hair with the clipper
How you maintain your clipper
How you use the clipper
The quality of the foils
The quality of the blades
How you apply mineral-based pre-shave talcum – this can lead to the wear and tear
Thus, the right time to replace the blades for your best Andis hair clippers may range from a couple of months to years.
Generally speaking, the best way for you to know when it is time for you to replace the foils and blades of your best Andis clippers is by paying attention to the tools' wear and tear signs. For instance, if you have to press the clipper harder and pass the same area several times to clear a closer shave, the blades will go dull quicker than they are meant to. More so, if the clipper starts pulling and tugging the hair, and heats up easily, even then, it is time for a replacement.
Ques 3. Where should you oil your Andis clipperS?
When you oil your best Andis hair clippers, you need to ensure that you oil the following positions:
The whole blade, particularly the middle part
The groove on the top of the equipment
The rear rails
You do not need more than one to two drops of oil to lubricate the components of your best Andis clippers whenever you find them to be dry. The oil will enable them to work as smoothly as earlier.
Ques 4: Are Andis clippers waterproof?
A lot of these clippers are not waterproof, regardless of whether they are for professional or home use. A waterproof clipper will have it specifically mentioned on the package's sales page or on the instruction manual.
Conclusion
So, these are all the top Andis clippers. The top clipping experts and reviewers from around the world also agree with us that these are the best Andis hair clippers. Some are good for commercial use, while others work best only for home users. Select the best Andis hair clippers based on their features, reviews and ratings. Happy shopping!