Best Balding Clippers: 9 Hair Clippers That Cut The Closest – RazorHood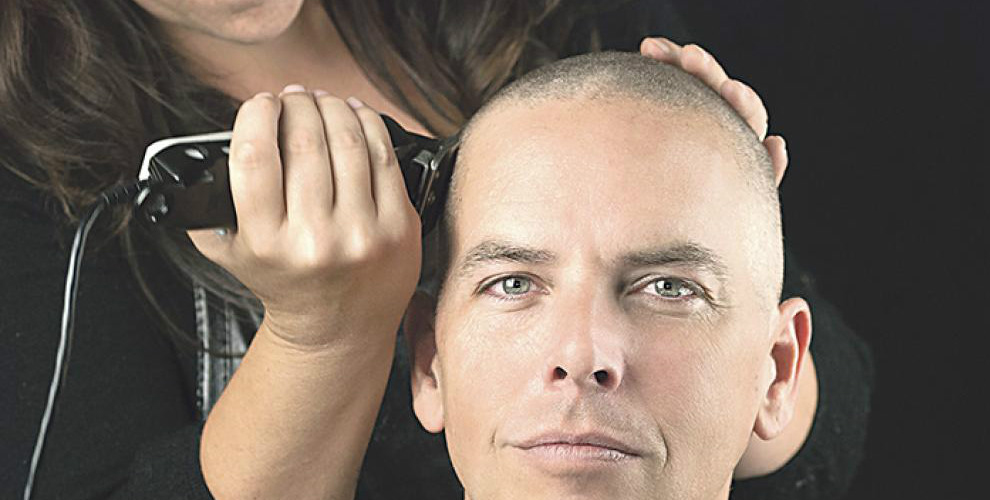 The ideal balding clippers would be the one that can not only cut through the hair easily but are also very safe to use. They should come with an ergonomic handle, which offers absolute control, and depict surgical precision.
After umpteen hours of product testing and research, we have shortlisted some of the best clippers for shaving head. If you are on a lookout for hair clippers for bald head, which cut the closest or if you need one top-rated head shaver for a smooth shave, then you will surely appreciate the quality of these hair clippers for bald heads. These balding clippers provide you with a close shave on the scalp without irritating or nicking your skin. So, get ready for a clean look that you will fall in love with every time.
So, if you are prepared for the plunge, and wish to pick the best balding clippers available in the market, do read our overview below. We have included both corded and cordless products from some of the top and recognized brands in the market.
Quick Navigation Through The Best Clippers For Shaving Head
Best Clippers for Shaving Head
What Is The Difference Between Balding Clippers And Hair Clippers?
While researching the different balding clippers available in the market, you will often see that the hair clippers tend to get thrown into the mix. Hence, we desired to take one quick moment to explain how the two tools are different from each other.
Balding Clippers
The balding clippers are unique in the way that they do not come with any attachment combs for cutting the hair at different lengths. They are coupled with a high-powered motor for the closest trimming option. These are the hair clippers that cut the closest to the skin level at < 1mm. Also known as the close shave clippers, they are hugely popular with bald men as they trim the hair regularly without having to deal with razor bumps, irritation, or an ingrown hair, which you may typically experience with a cartridge razor or a disposable razor.
As the balding clippers are meant for use across the scalp, they often have a much wider cutting blade, which makes for lesser passes. Hence, these can be quite time-saving. It is crucial if you are using your close shave clippers in a professional setting.
Hair Clippers
Contrary to the balding clippers, there are the standard hair clippers. They have a side level, which can adjust the cutting blade. These close shave clippers are perfect if you want a standard haircut. When doubled with a myriad of attachment combinations, hair clippers for shaving head can help you achieve subtle fades, which can make your hairstyle stand out.
Unlike the balding clippers, the hair clippers do not have a narrower cutting blade head. In the end, there is the cutting length.
Balding Hair Clippers That Cut The Closest: Factors To Consider When Buying
After we have reviewed the top hair clippers for shaving head, we have identified certain factors, which one should bear in mind when selecting the best clippers for shaving head. Let us take a look at these factors one by one.
Cutting Length
Regardless of whether you use your hair clippers for bald head for professional or personal use, one of the most vital features for you should be the trimming length. If you want to shave your head entirely or even if you are only seeking a nice fade, having hair clippers for shaving head, which can cut down to a surgically close level is vital.
Furthermore, the hair clippers for bald head that you shop for must come with a myriad of cutting guides (attachment combs). These can help you give a better variety in length, particularly if you wish to cut your hair down to the skin level.
Motor Power
You can find the hair clippers for shaving head in a myriad of different motors, which includes Electromagnetic motor, Pivot motor, and Rotary motor. Here, let us understand all of these varieties in motors one by one.
Electromagnetic Motor
It is one of the most popular types of motors that are found in the barbershop. The magnetic motors found in the balding hair clippers provide you with a super high-blade speed, which can result in a lesser chance of pulling or tugging while ensuring a smoother cut. These close shave clippers are perfect when you want to cut fades. Secondly, the magnetic motors also have lesser moving parts as compared to the other clippers. This allows them to have a more extended life.
Pivot Motor
These are mostly available in beard trimmers, such as the Andis Pivot Pro. The pivot motors have a much lower blade speed, but they have a higher power draw. But, what does this mean to you? When it comes to the close shave clippers, you should try to avoid shopping for the clippers with this motor type unless you have a naturally thick hair texture. Pivot motors are mostly found in the beard trimmers instead of the close shave clippers. It is because they can cut thicker hair at a slower pace. Using the pivot motors on your head can result in incidental tugging or choppy results.
Rotary Motors
From all the motor types, we have covered so far; these are the only ones that have a single speed. The rotary motors have a more balanced approach, and they can have both variable blade speed and motor. The rotary motors are more seen on the consumer marketed products, instead of the barbershop. They have a short life, and thus, they are not very well-suited for those wanting to use their close shave clippers for regular or heavy-duty usage. However, if you intend to cut your hair only once a week, then the performance of the rotary motor should be acceptable.
Blade Width
Getting the perfect blade width for your hair clippers for bald head is a compromise between both efficiency and the ability to navigate the surface. Upon the selection of wide blade width, while it will make the extensive cutting more effortless, it will also have a hard time getting around the neck and ears area. Thus, we found this the best balding hair clippers, which has a head with a width of approximately 1.5".
Blade Teeth
On top of the balding clipper, you have the blade teeth. In general, if you seek hair clippers that cut the closest, you should look for the brands that offer a shallower set of teeth, and are set close together alongside the flat bottom.
All of this works together and ensures a closer cut to the skin. Barbershops, such as Oster and Wahl, let you purchase the clipper blades that provide better customization. Hence, if you wish for your balding clippers to cut up to a certain length, or if you dropped your clipper on the ground and destroyed the blade tips, you can shop for the blades at the cost of $20 to $25.
Corded vs Cordless
As far as the cutting performance is concerned, there is nothing better than corded close shave clippers. These balding hair clippers have a more robust and more powerful electromagnetic motor, which assures consistent results.
Of course, the corded close shave clippers can cut the hair better; the cordless ones too have their place. If you intend to use your best balding clippers occasionally, or if you wish to take them with you on the road, the cordless hair clippers for bald head are a much better pick. They are both compact and lightweight.
Furthermore, in the case of cordless hair clippers for bald head, you will not have to worry about the cord restricting your way all the time. This is indeed one significant benefit and is genuinely worth it.
If you are shopping for a pair of balding clippers for professional usage, that is when you own a barbershop; then you should pick the corded balding clippers. They usually come with a more robust and more powerful electromagnetic motor, which assures cleaner and better results. On the other hand, the cordless clippers are a good pick for someone who only intends to cut their hair occasionally, and does not need as much power or cutting control.
Waterproof
Well, frankly, we do not recommend you to cut your hair in the shower with your balding clippers because of electrocution, but there are a few clippers who do come with some water-resistance. Opting for the water-resistant balding clippers makes it easy for you to clean your blades once you are through with the cutting. Instead of having to work with the blades with a tiny brush, the waterproof balding clippers can be rinsed directly under water after usage. This makes the cleanup of the small hair clippings a lot easier.
Price
After our research, we have found that the best clippers for shaving head should not cost you over $60 inclusive of taxes. It is for the corded balding clippers, which have replaceable metal clipping blades that make it a safe long-term investment should any incidental damage occur, and a powerful motor, which will assure consistent results.
On comparing different close shave clippers, we found that the clippers priced over $60 did nothing different than providing you with some additional bells and whistles in the form of more plastic attachments, brushes, combs, and other things. Moreover, regardless of how pricey the balding clippers, the cutting performance of the clippers remain quite the same.
However, if you shop for cheap balding clippers, that is the ones that come at a price lower than $50, they may not be the perfect pick as they would sure compromise on the motor quality, which directly impacts the performance and the quality of the clipper.
Hence, if you need decent, good quality clippers, then you can shop for the ones that are priced around $60, as they will not disappoint you.
Attachment Combs
Beyond the metal blade teeth, which are annexed to the balding clipper, an addition of a plastic guard included in the kit will be useful for a myriad of users. So, regardless of whether you wish to undertake the light body grooming of the chest or you are only doing a weekend cut on the kid's hair, the attachment combs help make fades a lot easier.

Even though the balding clippers are uniquely different from the traditional hair clippers, they still work in a pinch.
Ergonomic handle
If you are a professional who needs to use the balding clippers all day long, you need to pick one that has an ergonomic grip and can offer you better control while holding the clippers. If you wish to perform detailed designs or fades, then the balding clippers with a centred weight balance in addition to a body, which is comfortable to hold and feels snuggly in the palm would be great.
FAQs: Best Balding Clippers
Ques 1: How long does the rechargeable battery last on your balding clippers?
On a single full charge, the lithium-ion battery of your balding clippers can last approximately 90 minutes. Whereas, as for the lifetime performance of a rechargeable lithium-ion battery is concerned, you will undoubtedly experience performance degradation after some days of usage. If you do not wish to add to the e-waste to landfills or do not like the mandatory replacement of your lithium batteries, you could opt for the wired balding clippers.
Ques 2: Which one is the best brand of balding clippers for me?
Well, honestly shopping for the perfect balding clippers for you depends a lot on your personal preference. You can find a myriad of excellent and popular brands on the table, such as Andis, Philips, Oster, Philips, which provide you with some compelling top-rated offerings. The important thing here is to look for the balding clippers, which offers you a good variety of feature set at a reasonable price. See, you need to make a distinction between additional features or the added accessories. Pick what works for you and your usage.
Ques 3: Do self-sharpening blades offer a better cut?
Though the self-sharpening blades do provide you with a smooth and concise cut, it should not be the only reason why you shop for particular balding clippers. Instead, it would be best if you focused on other essential things, such as the motor of the clippers. A powerful motor will always ensure smooth fades, a clean and a precise cut. Thus, if you seek uncompromising cutting performance, you may want to shift your attention to the corded models instead of those that come with Ni-cad or lithium-ion batteries.
Ques 4: How do you keep the blades on the balding clipper sharp?
To ensure that the blades of your balding clippers stay sharp, you need to take good care of the clippers. It means that you should ensure that you dry them off after it gets wet. You should also take a small brush and clear out any gunk or debris. It is imperative if you opt for a balding clipper that has a sharp carbon steel blade. Carbon steel blades are prone to corrosion, and they will depict signs of rust if you do not pay adequate attention.

Related Read: Trimmer Vs Clipper Comparison

Conclusion
Selecting the best balding hair clippers for shaving head was not easy. When looking for the perfect pair, we went ahead and compared a myriad of factors, such as cutting length, blade width, corded vs cordless, motor power, grip, among other things. However, following careful and in-depth research and review of the bestseller brands in the market, we are quite confident with the list that we have created. So, regardless of whether you are shopping for personal use or professional use, you can easily find your top-pick from our listed options. Good Luck!