Best Hair Clipper Oils To Maintain Your Hair Clippers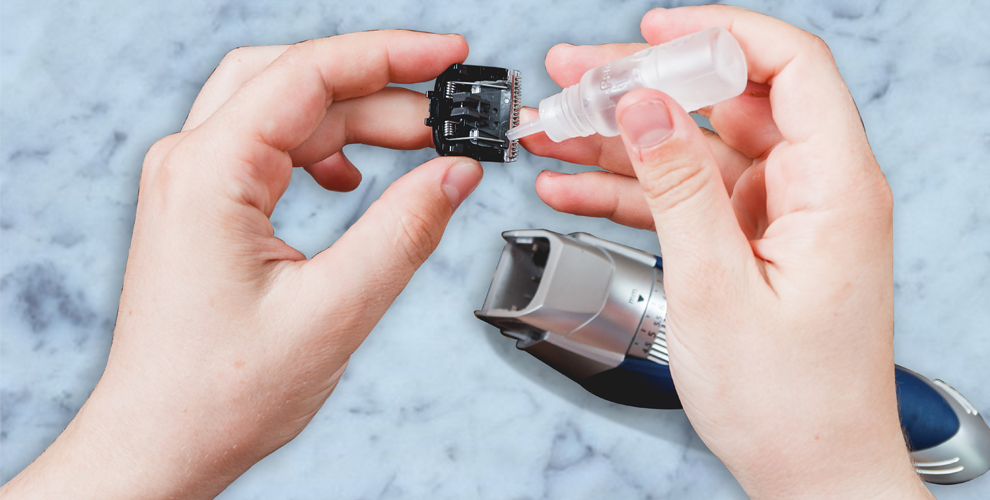 If you do not want to hinder the performance of your hair clippers, do not forget to oil them regularly. Without oiling, there is a good chance that they won't last very long. But, don't you worry! RazorHood will tell you more about 'clipper lubricating oils,' that you can use for maintaining your clipper blades and machinery. So, just keep reading the next few paragraphs where we will review the different hair clipper lubricating oils and help you pick the best one. In case you are looking for an alternative after your current oil gets exhausted, our guidelines will sure come in handy.
Quickly Navigate Through The Best Hair Clipper Oils
Best Clipper Oils
Now, let us get started, and review these six oils one by one.
How To Oil Your Hair Clippers?
Just like your car, even your clippers require regular servicing. It enables them to function well. So, in the manner that you take your vehicle for an oil change, you should take the clipper to get a fresh coat of oil frequently. It is worth noting that if you do not oil your clippers well, they may become blunt sooner than you know it. Such a tool will be very frustrating to use.
Now, let us take a look at some vital steps that will help you lubricate your clippers.
Step One
Before the application of the hair clipper lubricating oil, you need to clean the blade to perfection. You do not have to oil when your blade is furry or dirty. Thus, it would be best if you sprayed a cleaner on the clipper and then use the brush to clean off the surface. You would also want to wipe it with the help of a towel if required.
Step two
Usually, a lot of people tend to make the big mistake of forgetting to turn on their clippers before using the best hair clipper oil. Please do not do that. Regardless of your clipper lubricating oil quality, it will only penetrate when you turn the machine on. Thus, to ensure thorough penetration of oil, you may want to apply the oil in the middle of the blade and not just on the sides and the top.
Step Three
Usually, the experts recommend you to run the clipper for a maximum of 20 seconds. It will help a thorough penetration of the oil before finally turning off the clipper. In case you spot excess oil, it is necessary to wipe it off with the help of a towel. If you do not do that, it will cling to your dog's hair and cause a lot of mess.
Why Should You Invest In Hair Clipper Oils?
Regular use of the best hair clipper oil will lower the inter-blade friction, which reduces the life of the hair clipper.
Your clippers happen to be more efficient than they currently if you regularly oil your clipper.
It can help you save a lot of time that you may otherwise end up spending shopping for spare parts.
Some groomers employ the oil for pre-soaking, honing, and sharpening, which makes the work a lot simpler.
Obviously, the thoroughly oiled clipper blades do not corrode or rust quickly because of the protective layer on top of them.
Frequently Asked Questions
We are confident that you have some questions in your head about the hair clipper lubricating oil even after reading all of this. So, through this section, we will try to respond to all of these questions.
Ques 1. What is a clipper oil?
Ans. A clipper lubricating oil can be any type of oil, which is formulated particularly for keeping the clipper blades clean and properly lubricated. In most cases, the oil is odourless and colorless. People usually use this clipper oil to prevent the clippers from becoming noisy or overheated.
Ques 2: Can you use the coconut oil to lubricate the hair clippers?
Ans. Well, we have seen some people swear by using coconut oil or baby oil, but honestly, we do not recommend this. See, let us be practical; even the best hair clipper oil of the most premium grade will not cost you over five bucks. So, why would you want to risk your costly tools for this tiny amount? More so, when you use the lubricating oil, you are confident that they are precisely formulated for your device. Thus, there is no guesswork involved.
Ques 3. Can you use the oil used for sewing machines for my dog's hair clippers?
Ans. Again, we do not recommend using anything other than the oil meant for your clippers to be used on your dog's hair clippers. Also, please understand that the sewing machine oil is a lot thicker than the oil that is used in the hair clippers. Moreover, since the oil is not primarily meant for the clippers, we would never recommend it. Likewise, it would help if you did not use your dog's hair clippers in place of the sewing machine as it would be too light and will run through the machine to the fabric.
Ques 4. How often should you oil the clippers?
Usually, experts recommend oiling the clippers at least once after every usage. If not, the decent frequency of usage is oiling the clippers at least once a month. This is recommended even if you do not regularly use your clippers. Regular oiling extends the life of your clippers by preventing it from corrosion or rusting.
Conclusion
Regardless of the make or brand of the clipper, it is vital to keep it well-maintained. A poorly maintained clipper can wear off quickly and cause unexpected interruptions. Thus, as a general rule of thumb, you should always shop for the best clipper oil to help you maintain the clippers and boost their life. Fortunately, when you buy a new clipper from any known manufacturer or brand, you will get a clipper lubricating oil free with it. However, when this oil runs out following months of usage, we hope our tips and guidelines above will help you make an informed choice. Please know that a good quality oil will always help you elongate the clipper's life and make it easy for you to do the job.