7 Best Wahl Clippers for Home & Professional Use With Reviews, Cleaning Tips and Buying Guide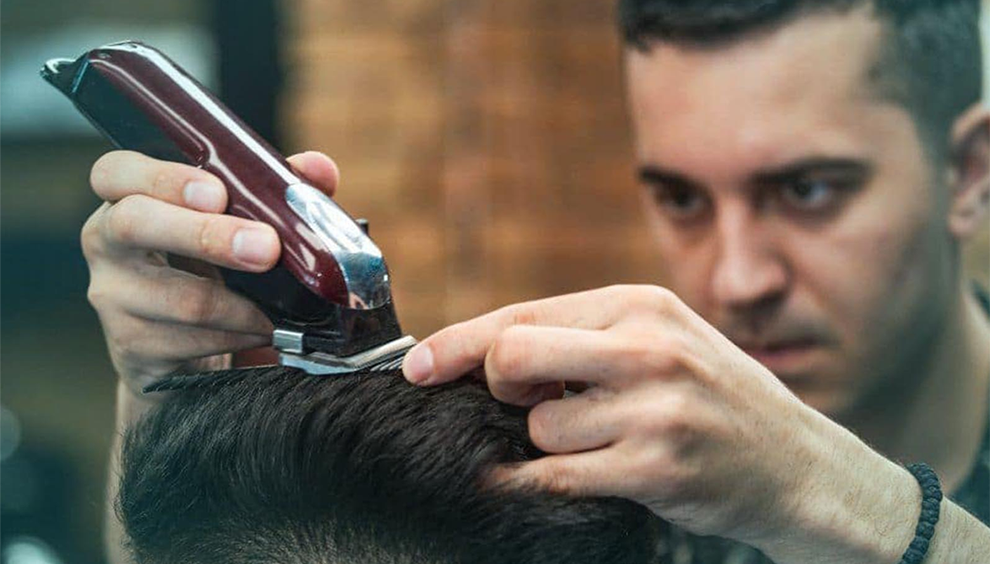 Wahl is one of the most trusted names when it comes to grooming tools. Owing to Wahl's quality and multipurpose use, Wahl clippers are the first choice for both professionals and general users.
As they rightly say, "excess of anything is bad," which is the case with Wahl, too. Are you confused? How does it apply to Wahl? Well, there are too many fantastic product offerings from Wahl that you're bound to get confused about which one from the never-ending list of best Wahl hair clippers is the right choice for you.
To help you avoid this dilemma and help you make an informed choice, RazorHood has done all the groundwork and jotted down a list of some of the top rated Wahl clippers.
Best Wahl Hair Clippers At A Glance
Quickly Navigate Through The Best Wahl Clippers
Hopefully, with this list of our top picks in this Wahl hair clippers reviews, finding one that fits your needs will not be very hard. So, let us get started and look at some of the top-selling Wahl hair clippers reviews.
7 Best Wahl Clippers
Top Rated Best Wahl Clippers
1. Wahl Professional 5-Star Series Cordless Senior – Best Wahl Clippers For Home Use
Best Wahl Clippers For Home Use
The first clipper on our list of best Wahl clippers is Wahl's Professional 5-Star, Balding Clipper. This retro-looking, heavy-build ergonomic model comes with a metal housing, measures 9.38 x 6.34 x 3.86 inches, and weighs around 1.9 Pounds. One special feature about this model is that it can be operated both corded and cordless. It comes with a Lithium-Ion battery that gives you a runtime of 70 minutes after a full charge.
This clipper comes equipped with high-quality precision blades best suited for fading. These are zero-overlap adjustable blades. The robust rotary motor of this clipper lets you cut through dense, coarse hair.
With this clipper, you get a clipper trimmer, clipper blade oil, blade guard, 4 guide combs, a cleaning brush, and an instruction manual.
We suggest you buy this top of list best Wahl clippers from authorized sellers only, as a lot of users have reported receiving a duplicate/damaged/refurbished product.
Key features
Ergonomic design
Corded/Cordless use
Lithium-ion battery
Heavy-looking metal housing
Precision fade blades
Zero-overlapAdjustable blades
Powerful rotary motor
70 minute run time
Pros

Its powerful rotary motor enables it to cut through thick coarse hair
Can be used both cordless and corded
The ergonomic design makes it easy to maneuver

Cons

A bit expensive
The metal lever is sometimes problematic
Users have received low quality/used products
2. Wahl 5 Star Magic Clip #8148
The second pick on our best Wahl clippers list is Wahl Magic Clip #8148. It is one of the most top rated Wahl clippers that is just 6.25 inches long and weighs 1 Pound. It is compact, classy, and has a retro appeal to it.
It is a cordless clipper that again runs on Lithium-Ion batteries with 90+ minutes of runtime after one full charge. However, if the battery drains out in the middle of a shave, you can also use this device corded. So, it's a win-win!
This clipper is fitted with zero-overlap precision blades for the best performance. This makes it an amazing pick for fading and blending as well.
Talking about accessories, you get a charging cord, cleaning brush, blade guard, blade oil, 8 attachments, and an instruction manual with this clipper.
It might not be the best Wahl clippers for home use, but it is undoubtedly one of the best Wahl hair clippers for professional use, owing to its top-notch performance and durability.
To tell you the downsides of our runner's up in the best Wahl clippers list – it can improve upon its noisy operation. Also, it is a better fit for professional use. If you wish to use it at home, you might need some practice at first to get used to it.
Key features
25" long and weighs only 1 Pound
Corded and cordless use
Precision, zero-overlap blades
Suited for fading and blending
90+ minutes run time
Pros

One of the best Wahl clippers ideal for professional use
Ability to zero-gap blades
Compact and lightweight
Can be used both cordless or corded
Sharp cutting blades
Long run time
Perfect for blending and fades

Cons

Supplied guards not the best
Noisy
Need practice for home use
3.Wahl Professional Peanut Classic Clipper/Trimmer – Best Wahl Hair Clippers For Professionals
Best For Professional Use
Next in line for the best Wahl clippers is the Wahl Professional Peanut Classic Clipper/Trimmer. Its rough dimensions are 7.75 x 7 x 3.75 inches with 4
Ounces of weight. It is a corded clipper with a chemical-resistant 7ft power cord.
It runs on a rotary motor and is all that you need for your clipping and trimming needs. The blades of this trimmer are detachable; hence, it's super easy to care for them to last long.
Even though it is one of the top rated Wahl clippers, it is preferable for professional usage. You get all the functions of a full-sized clipper and even more in this mini clipper. This trimmer/clipper can also be used on your furry little friend for their grooming need.
With this clipper, you get a clipper trimmer, clipper blade oil, blade guard, 4 guide combs, a cleaning brush, and an instruction manual. 
Key features
Convenient & lightweight to use
Looks appealing
Powerful rotary motor
Detachable blades
Corded
Also suitable for pet grooming
Small size and sleek design
Pros

Compact design
Multiple accessories
Can be used on pets

Cons

Blades guard quality isn't very good
Cannot work cordless
Motor has shown problems in some cases
4. Wahl Clipper Beard Trimmer 9818 – Best Wahl Clippers With Minimal Sleek Design (Multipurpose)
Wahl Clipper Beard Trimmer 9818
Next on our list for the best Wahl hair clippers is the Wahl 9818. It is a great pick for users who need a quality clipper with a minimalist look. Though it isn't very small in size with dimensions 1.25 x 1.38 x 6.25 inches and a weight of 12.8 Ounces, its stainless steel finish gives it a clean, minimal look. 
It runs on a Lithium-Ion battery which gives you a runtime of 6 hours after a full charge of 1 hour. It also offers a 3-minutes emergency runtime after a quick charge of 1-minute. This trimmer runs on dual voltage 110V and 220V internationally. The LED indicator in the front tells you when the device is charging and when it is fully charged.
These best Wahl hair clippers distinguishing features include stainless-steel self-sharpening precision blades that cut well through all types of hair of varying lengths. You also get a myriad of accessories with this trimmer, like – 4 attachment heads for different needs (precision trimming, ear/nose hair trimming), a detail trimmer and shaver, T-Blade, and a rotary trimmer. 
One limitation attached to this clipper is that it is meant for dry use only. 
Key features
Patented self-sharpening stainless steel blades
Long lasting blades
6 hours of runtime with 1 hour charge
Quick 1-minute charge with 3-minutes runtime
Quiet performance
Complete grooming kit
Dual voltage (110V and international 220V)
Travel friendly
Minimalistic finish
Pros

Long battery time
Short charging time
Multiple attachments
Cordless
LED charge indicator
Durable body
Sleek finish
Travel friendly
Maintenance is effortless

Cons

Not suitable for wet use
Slippery when wet
5. The Wahl Lithium Ion Total Beard Trimmer Model 9888
Best Wahl Hair Clippers (Budget Pick)
Next in line for the best Wahl clippers is the Wahl Lithium Ion Total Beard Trimmer Model 9888. It is the best Wahl clippers for home use with physical dimensions 2.5 x 5.5 x 10.63 inches and 12.8 Ounces of weight. The clipper is superb in handling because of its no-slip rubber grip.
This high-quality clipper runs on a lithium-ion battery and gives you a runtime of 3 hours with 1 hour of full charge. There is a quick charge option available, 1-minute charge = 3-minutes of runtime.
The stainless steel self-sharpening blades require low maintenance and give you relief from nicks & cuts. However, the blades require regular oiling.
These are one of the best Wahl clippers as you can try 19 different hair length settings with this one. To get through, you get 13 guide combs for your beard (1/16" – 1"), a charging cord, blade oil, a beard comb, a cleaning brush, a travel-friendly storage pouch, a styling guide, and a detailed instruction manual.
Having said all of this, this trimmer isn't waterproof. Hence, cleaning it becomes a task. Also, you won't be able to use it in the shower. Another thing to draw from the Wahl hair clippers reviews is that the blades require regular oiling for a close cut. The trimmer may turn a bit noisy if the voltage is low. You can try fixing the noise issue with the help of the adjustment screw present on the body of the clipper.
Key features
19 length settings
Cordless use
13 individual guide combs
Lithium-ion battery
Self-sharpening precision blades
Quality construction
No-slip grip
Pros

Cordless
Self-sharpening blades
Reasonably priced
Multiple guide combs

Cons

Not for wet use
Faulty guard settings
Lacks battery charging indicator
Noisy operation due to low voltage
6. The Wahl Clipper Elite Pro Model 79602
Best Wahl Clippers (Amazon's Choice)
Next in line for our best Wahl clippers list, we have The Wahl Clipper Elite Pro Model 79602, measuring 3 x 9 x 9.95 inches and weighing 2.5 Pounds. It has a durable 8ft industrial quality cord attached to it. You get a limited lifetime warranty, but only if the clipper is being used for non-commercial purposes.
It has premium Wahl self-sharpening, precision ground blades. You can easily cut through all types for hair snag-free. Keep oiling the blades regularly for best results.
The Elite Pro comes fitted with a powerful & durable motor. The brand claims it to be 15% more potent than its Powedrive premium motor. In addition, this advanced motor gives you a tug-free cutting experience.
When you buy this clipper, you get a hard premium storage case. So you may keep all the attachments like the styling comb, scissors, cape, blade guard & pouch, clipper blade oil, cleaning brush, cord wrap, etc., all in one place conveniently.
On the downside, Wahl hair clippers reviews suggest that this clipper also gets noisy like the Wahl model 9888 if run on low voltage.
Key features
Self-sharpening blades
Adjustable taper lever
Easy to create fade and blend styles
Secure-fit premium guards
Guide combs make haircutting at home safe and easy
Powerful & durable motor
Low noise operation
Premium accessories included
Pros

Made in the USA
15% more powerful motor
All-in-one clipper with multiple attachments and accessories
Self-sharpening blade
Limited lifetime warranty for home use

Cons

Not meant for commercial use
Not for international use
Noisy
7. Wahl Clipper Cordless 79600-2101
This Lithium-Ion Pro Haircutting kit is last on our best Wahl clippers list. This Wahl Cordless Clipper 79600-2101 comes with two devices in one package making it a unique item on the list.
It consists of a hair clipper and a detailed trimmer. The former has a runtime of 2 hours with a 3-5 long charge and a 10-15 min quick charge option as well. The latter runs on 2AA batteries and is ideal to be used on sideburns and necklines.
The Wahl hair clipper reviews for this one show that it is 40% more advanced self-sharpening blades cut faster than the regular Wahl blades. The motor used in this one also better providing 50% more power than regular Wahl motors for a snag-free experience. You also get 10 cutting attachments with this kit. The front LED light indicator tells you whether the device is charging or not.
The common problem highlighted in the Wahl hair clippers reviews for this model was that the battery takes about three to five hours to fully charge, and the blades tend to heat if not lubricated. Also, people have reported that the kit didn't last long for more than a few shaves/max one year.
Key features
Separate clipper & detailer
Cordless convenience
2-hour run time (clipper) with 3-5-hour charge time
Quick recharging feature
Lithium ion batteries – Holds charge for up to a year
Self-sharpening precision ground blades
Battery operated detailer
50% more powerful motor
Pros

Snag-free smooth cuts
Powerful motor
Good grip
Comprehensive kit

Cons

Not meant for international use
Blades heat up if not lubricated
Not meant to be used in the shower
Long charging time
Wahl Clippers Buying Guide
After reading our Wahl hair clippers reviews, you are quite aware that there is a myriad of top-rated Wahl clippers. However, before you pick your choice of clippers from our Wahl hair clippers reviews, there are a few factors of consideration.
Corded or Cordless
It depends upon your needs if you need a corded clipper or a cordless one. With corded clippers, you have certain restrictions with mobility. However, cordless ones give you the freedom to shave more conveniently.
Design and Ergonomics
Always pick an item that fits well in your hand, is non-slippery, and easy to maneuver.
The Weight
Selecting a lighter model saves you from hand fatigue. This factor becomes even more important if you're a professional who has long working hours.
Accessories
There are clippers with a variety of attachments and accessories. Sometimes these accessories are just kept inside the storage box and never used. So, as per your requirements, pick from the best Wahl clippers, one that is sufficient for your personal needs. Be it with or without attachments and accessories.
Type of Battery and Runtime
Do check if the clipper uses Lithium Ion or NiMH battery. Both are good, but Lithium Ion does have the edge over NiMH in terms of power and backup.
Also, do not forget to compare the charging time and runtime offered by the clipper.
Noise
If you are a professional, you most certainly need a quieter clipper. However, if you are an occasional user, this is not the most vital factor of consideration for you.
Taper Lever
If you wish to cut through varying hair types and sizes, the taper lever gives you an edge while grooming.
Good Quality Blades
Always pick a model with self-sharpening stainless steel or titanium blades. They last for years and give you a clean cut every time.
Easy To Maintain
Even if you have the best Wahl clippers with the best features but it requires a lot of maintenance, it becomes tiresome to use it after some time. So make sure you pick a product that is easy to clean. Waterproof shavers and clippers are the easiest ones to maintain.
Best Wahl Clippers: Why Are They So Popular?
The durable quality and continuous innovations by the brand has made it so popular among the grooming enthusiasts. Let us look at some of the outstanding features by Wahl.
Powerful Motor: Each of the Wahls offerings is fitted with a powerful motor enabling butter-smooth performance.
Brand Value: Wahl has been around for such a long time that it has built for itself a loyal customer base. This has only been possible with top-notch products and features.
Unique Designs: Wahl has a unique style. Be it the color or the ergonomic design, most of their devices look compact, sleek, and minimalistic.
Value for Money: Wahl is fairly priced and gives you good value for the money you spend.
Corded and Cordless Operation: After reading Wahl hair clippers reviews, you must be aware that most of Wahl's products offer both corded and cordless use; it is a very big advantage when it comes to ease of use.
Battery Life: Wahl offers a decent battery runtime with a fair charging time.
Blade quality: With self-sharpening stainless steel blades, Wahl gives you the desired cut in the first go.
Professional Quality Cut: Wahl is amongst the top choice for grooming products by professionals. So, you can very well understand if professionals are choosing Wahl, there has to be some merit to it.
Accessories: You get all the necessary attachments, brushes, oils, etc., with most of the best Wahl clippers. Hence, you do not have to buy anything separately.
How To Clean Wahl Clippers?
Regular cleanliness and maintenance is required by your best Wahl clippers to remain at the top of its game.
So, to clean & maintain your clippers, first and foremost, read the cleaning instructions written in the manual given by the brand itself. Different models may have different requirements as some may be waterproof and washable while others may not.
Apart from that, on a day-to-day basis Wahl suggests that you use a cleaning brush to clean the blades after every use.
Also, detach the blades at least once a month to remove the stuck hair from underneath. However, if you use the Wahl clipper for professional purposes, you should do this much more often.
Once you have cleaned and fitted the blade again, do not forget to realign it.
Bottom Line
Hopefully, our Wahl hair clippers reviews will come in handy and help you make an informed decision on which is the best Wahl clippers for home use or professional use.
If you are still indecisive about your decision, you can read through our buying guide, write down all the expectations you have from your Wahl clippers, and then go on reading our Wahl hair clippers reviews one by one and keeping ticking on your requirements. Hopefully, this will help you find the clipper that caters to your needs and budget.