Oster Hair Clippers For Men: 5 Best Oster Clippers Compared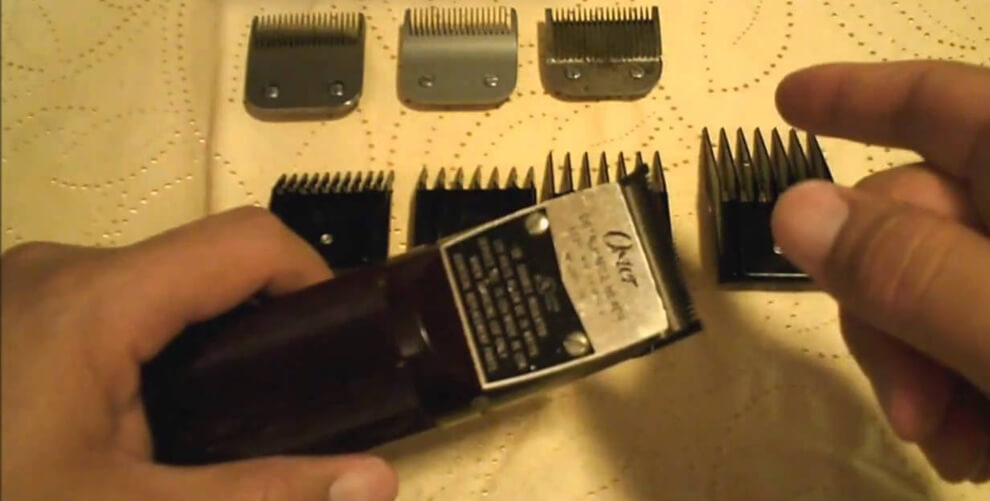 It is no secret that Oster has been one of the most renowned brands in the hair clipper market much before World War 2. That sure is a long time, much longer than anyone of us reading the article can recall. Given the vastness in time, Oster has today emerged as one of the best industry-standard clippers.
So, when you are out there looking for a new clipper or an everyday workhorse, the big question is not which clipper brand you should shop for, instead which amongst the Oster clippers would be the best buy for you. Well, frankly, it is not an easy question to answer. However, to simplify this overwhelming task, we are listing down some of the best Oster clippers. In addition to that, we will compare Oster clippers to help you pick the best.
Quickly Navigate Through The Oster Hair Clippers For Men
Let us take a quick look at some of the best Oster hair clippers for men, be it for consumer needs or individual needs. Further, towards the end of this, you will find a slew of data that will help you compare Oster clippers and find your pick.
Top Rated Oster Hair Clippers For Men
| Product | Rating | Price | Buy Now |
| --- | --- | --- | --- |
| OSTER Classic 76 | 4.6 | $139.5 | Buy Now |
| OSTER Fast Feed Clipper 76023-510 | 4.5 | $69.22 | Buy Now |
| Oster Professional 76550-100 Octane Cordless Clipper | 4.6 | $314 | Buy Now |
| Oster 76076-310 Titan Clipper | 4.4 | $169.88 | Buy Now |
| Oster Model 10 | 4.4 | $142.71 | Buy Now |
Why Are Oster Clippers A Better Choice Than The Other Clippers?
Every hair clipper is designed, keeping in view a particular purpose in mind. The top five best Oster clippers that we have reviewed above were shortlisted after comparing so many other models from the brand. Of course, there are many other premium grade hair clippers available in the market, but we have compiled a bunch of reasons why the Oster clippers are a better choice. Let us take a look at a few of these reasons.
Reliable service
The top Oster hair clippers have been designed to withstand the tough and long usage, which is a trademark of professionals. Moreover, the Oster clippers are fairly low maintenance. Some barbers have been using the Classic 76 for more than a decade, and it still works just as well. I It may only need some maintenance or repair if it experiences a fatal drop. The rest of the time, it will work just as fine.
Sharper and faster cutting blades
If you compare Oster clippers with other brands, you will know that the Oster clippers are known to deliver the fastest cuts with a single strike. So, that means that you will not have to go over and over again to cut your hair evenly. The clipper blades can provide you with the sharpest and fastest cuts with just a single glide. Every brand model is particularly equipped to cut thick hair effortlessly without any repeated glides in the same area. Moreover, the blades can be swapped effortlessly to ensure uninterrupted cutting.
Powerful Motor
Oster clippers are equipped with rotary or pivot motors instead of the traditional electromagnetic motors. Thus, instead of the back and forth action of the magnetic motors, the pivot motors function by whirling to turn a piston for raw power.
Though pivot motors are not as fast as magnetic motors, they are surely a lot quieter. This means that the fastness of the motor is not the sole measure of its power. With more torque in rotary or pivot motors, the blades can effortlessly cut through the hair.
The primary problem that people experience with the electromagnetic clippers is the tug and pull on the hair. With the Pivot Motor Clippers of Oster, this will be non-existent. Hence, the Oster one is ideal for wet and dry haircutting. Consequently, it will produce a more precise and finer cut.
Easy Maintenance
Best Oster clippers are easy to maintain effortlessly. They are easy to lubricate and oil and require very little maintenance. Moreover, the best thing about the Oster hair clippers for men is that these clippers do not need professional care. Thus, for a beginner or a home user, the Oster hair clippers for men are the best as they require very little maintenance.
Quiet and cool performance
We know we have covered this part in the motor section too, but this repetition is needed. The incredibly noiseless performance by the Oster hair clippers for men is indeed worth a mention. They will impress you and relieve your customers as they will not have to hear the loud buzzing noise. If you compare Oster clippers to other brands, you will know that these clippers' motors only hum.
Thus, if these Oster clippers for men are maintained well, they will continue to be quiet throughout their life. However, if you do not undertake proper maintenance, the performance will be affected, which majorly depends on the usage wear and tear.
Another incredible thing about the Oster clippers is the overheating or the lack of it thereof. Yes, you read it right. You can compare Oster clippers to almost all the industry brands, and you will know that the Oster clippers just do not heat up as the others. It is possible because there is not much friction, thanks to its pivot motors. Consequently, the unit stays cool. Moreover, the body of the Oster hair clippers for men do not conduct heat. Thus, they will provide you with a much rewarding haircutting experience on the whole. These clippers are ideal not just for a single cut, but rather for a day-long usage by their salon professionals. There will never be any overheating, and yes, no loud noises too.
What Should You Do To Maintain The Oster Blade Clippers?
Here, we have come up with an easy step by step guide that will help you take good care of your Oster clippers. If you care for your Oster hair clippers for men well, they will last you for years.
Lubricate
If you have thoroughly read through this article, you may have understood that we acknowledge and believe that the Oster clippers are noiseless. However, some reviewers think that the Oster clippers yield a lot of noise. Now, the prime reason why they feel that is because they do not lubricate their Oster clippers enough.
Behind the cover is where the pivot motor is, which will move the blade back and forth. Once every few months, you will have to remove it and add some clipper grease.
Anyway, after you open it, all you need to do is add a small amount of grease on the inside, and then you can close it again. Trust us when we say this, you will experience a significant difference henceforth. Further, if you wish to prevent your blades from losing their sharpness, you can use a lubricating oil, which can be easily found on Amazon.
All you have to do is add a drop of oil on the Oster clipper blades' tines. Also, add a drop of oil at the base of the blades right where its screws are. Do not add more than a drop, as too much oil is also not good for your blades.
Clean the Blades
Before and after the haircut, you should spare some time to get the hairs from off the blade. Please understand that the hair is indeed very corrosive for the blades. So, when there is a hair buildup, the blades will begin to rust. Thus, before and after the cut, you should spray disinfectant on the blade. It is also good lubrication.
We also recommend a deep cleaning of the blades once every week using a blade wash. This wash will help you get rid of all the gunk, which gets accumulated on the hair. Pomade, sweat, and salt can slow down the blade, and in turn, it gets dull and loses its sharpness.
Replace the Carbon Brushes
Whenever you notice that your Oster clippers have slowed down and your blades are not lubed and clean, it is a giveaway sign that the carbon brushes are worn out and need changing. If you do not change them, your professional Oster clippers will not turn on after a while. It means that if you do not have a backup machine, you may be in a disappointing situation anytime. Another solution is frequently changing carbon brushes. You will be happy to know that changing the carbon brushes is quite simple. There are two big screws on the Clippers' side. All you have to do is unscrew them, take out the old ones, and snap the new ones into it. It should not take you more than a few seconds.
Tune-Ups
Once a year, you can send your best Oster hair clipper to get professionally tuned up. The professional will open your chosen Oster hair clippers for men, clean it up thoroughly, and replace the parts, which may be worn out. So, this means, every time you send your clipper for the tune-up, it comes back as new. However, one problem you may experience here is that the guy who does the tune-up is often tough to locate, especially a certified and an official Oster technician.
Frequently Asked Questions
Ques 1: Are these clippers heavy?
When we did compare Oster clippers, we noticed that some of the clippers were heavier than others. However, this heavy-weight, in turn, makes them more durable and resistant in case of an impact. The good thing about the Oster clippers is that even the clipper's heaviest models are comfortable to hold, and you can easily use them for longer periods.
Ques 2: Are the clippers noisy?
If you compare Oster clippers, you will know that almost all the clippers from the brand are of top-notch quality, and they do not generate a loud noise. If the motor is strong and works at a higher speed, it is obvious for it to yield more noise. However, the good thing is with Oster; the noise levels will always be low.
Ques 3: Does Oster offer a warranty?
Well, yes. Some of them do offer a warranty, while some do not. So, do compare Oster clippers and verify which ones are offering you a warranty. If you shop for an Oster device from Amazon, you have an option of getting additional protection by shelling out only a few extra dollars. It will include three years of protection for accidental damage and two years of breakdown insurance.
Ques 4: Will the Oster clippers get hot?
If you are using even the best Oster clippers for heavy-duty professional usage for hours at length, it is indispensable for the device to get a bit warm. However, it would never be too extreme for you to worry.
Ques 5: What all is included in the package?
If you compare Oster clippers, you will notice that every model comes with different accessories, tools, and attachments. Some will come with a variety of comb attachments, scissors, cleaning brush, lubricating oils, and comb. Others do not have too many attachments. So, just check before you buy.
Ques 6: Will my clipper be water-resistant?
Unfortunately, most Oster clippers are not water-resistant. So, when you clean your device, you should detach the blades and clean them. It would be best if you tried not to get the clipper wet, especially while it is plugged in.
Ques 7: Do you get a charger with it?
If you compare Oster clippers, you will know that some are cordless, while some are corded. So, the cordless ones will come with a rechargeable battery and a charger. Some even come with a charging stand.
Ques 8: What is the clipper's voltage?
It primarily depends on the website or the country from where you are shopping for the device. Do compare Oster clippers voltage on the different platforms, and pick one that fits your home or salon needs before shopping for it.
Conclusion
Hopefully, it is quite clear to you that Osters is one of the top-most hair clipper manufacturers in the world. There is a myriad of Oster hair clippers for men available in the market. These clippers are suitable for all hair types. Through this article, we tried to compare Oster clippers by highlighting each one of their pros and cons to help you find the perfect one for your needs. We are confident that this review will have heard you make a wise selection. Oster always guarantees durable, long performance from all its products regardless of whether you are only a beginner or a professional. So, go ahead compare Oster clippers, and shop for the one that best fits your needs. Happy shopping!