Oster Hair Clippers For Men: 5 Best Oster Clippers Compared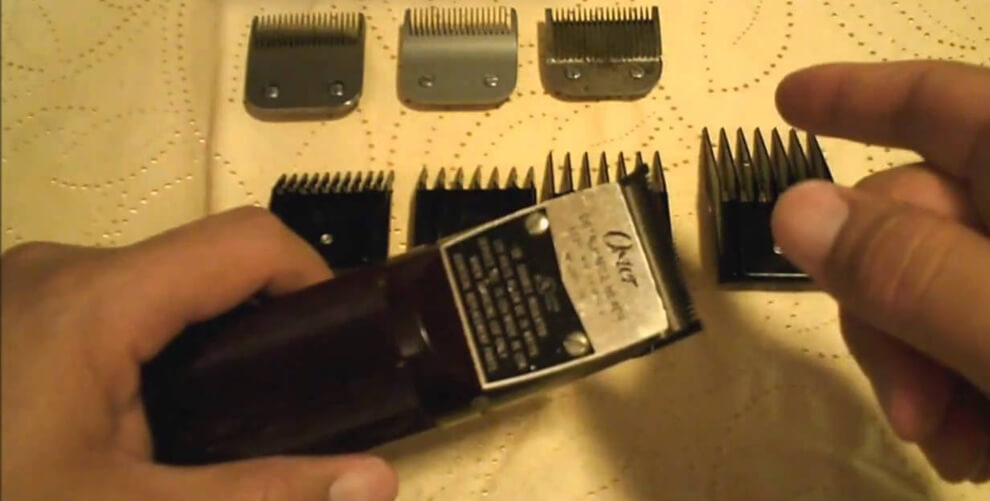 It is no secret that Oster has been one of the most renowned brands in the hair clipper market. With numerous high quality grooming products available in the market from Oster, one can easily get confused as to which is the best fit for them. Be it clippers or trimmers for professional use, home use, or for pet grooming, you have ample choices before you from Oster.
However, to simplify this overwhelming task, we are listing down some of the best Oster clippers. In addition to that, we will compare Oster clippers to help you pick the best.
Quickly Navigate Through The Oster Hair Clippers For Men
Top Rated Oster Hair Clippers For Men
Best Oster Hair Clippers: Buying Guide
There are certain features you should look for while buying a hair clipper. Keep these in mind and you'll have the best shaving experience with each trim.
Brand: Always pick a brand that resonates with you and your personality and is well established in the market with good products.
Professional/Home Use: The purpose of buying the clippers has to be taken into consideration. If it is for professional use, you need a more heavy duty and powerful one.
3. Motor: A good motor ensures that you have a lag free shaving experience with each shave. You won't have to run over the same place again & again to trim.
Durability: It is something you don't change every week. So, invest in something that has a sturdy built that will make it last for years.
Design & Ease of Use: Keep in mind what type of design you want: modern or retro. Also, just question yourself if your selected design is good enough to operate with ease.
Accessories: If you are getting relevant accessories with your clipper, it is a good deal! A cleaning brush, blade oil, and guide combs are a must have with a clipper.
Corded or Cordless: both these types have their own pros & cons. Corded gives you more power while shaving but cordless gives you the ability to move around. Hence, pick one that balances your needs.
Blades: Consider how long the blades last and how much maintenance they require before making a pick.
Noise level: Some clippers are quieter than the others. We are sure you will consider a quieter model over the noisy one. So, while picking your clippers, do check for the noise levels.
Weight: Nobody wants a clipper that steals away the charm of grooming mid-session due to hand fatigue. Go for lightweight models only.
Why Choose Only The Best Oster Hair Clippers?
The top five best Oster clippers that we have reviewed above were shortlisted after comparing so many other models from the brand. Let us tell you why should you choose an Oster clipper over its counterparts.
Shaving Experience
If you compare Oster clippers with other brands, you will know that the Oster clippers are known to deliver the best shaving experience with a single strike. So, that means that you will not have to go over and over again to cut your hair evenly. This is possible because of the high-quality durable blades used in Oster clippers.
Reliable Brand
Oster has been there in the market for ages. This is only possible if they were doing something right. It has a base of loyal customers because of its amazing service and products.
Works Well With All Hair Types
Oster clippers work well with all types of hair thick or thin. So, you need not have multiples clippers at home.
Powerful Motor
Oster clippers are equipped with rotary or pivot motors instead of the traditional electromagnetic motors.
Pivot motors are quieter and do not pull the hair while cutting it.
No Heating Problems
Another incredible thing to mention about Oster clippers is that they do not overheat keeping in mind that these are the clippers that professionals also use continuously for the entire day. You can compare Oster clippers to almost all the industry brands, and you will know that the Oster clippers just do not heat up as the others.
Professional's Choice
It is the preferred choice of barbers and professionals who know the art of grooming more than anybody else. You can never go wrong with Oster clippers.
Easy To Maintain
Best Oster clippers are easy to maintain effortlessly. They are easy to lubricate and oil and require very little maintenance. Moreover, the best thing about the Oster hair clippers for men is that these clippers do not need professional care. Thus, for a beginner or a home user, Oster is an ideal pick.
How To Maintain Oster Hair Clippers For Men?
First of all, look at the instruction manual that comes with the product. It has all you need to know.
Apart from that we have come up with an easy step by step guide that will help you take good care of your Oster clippers. If you care for your Oster hair clippers for men well, they will last you for years.
Step 1: Clean the blades with the cleaning brush after every use.
Step 2: Do not leave it on the table unattended. Keep it in a storage drawer to prevent dust from settling on.
Step 3: After every few months, put some grease oil in the clipper motor for lubrication.
Step 4: Use clipper blade oil on your Oster clipper blades to keep them sharp and running.
Step 5: Using a blade wash, clean the blades thoroughly once every week. Make sure to completely dry it out before putting it back to use.
Step 6: Once a year, you can send your Oster hair clipper to get professionally tuned up in order to get the worn-out parts replaced and get a professional clean-up of the clipper.
Frequently Asked Questions
Ques 1: Are Oster clippers heavy?
When we did compare Oster clippers, we noticed that some of the clippers were heavier than others. However, this heavy-weight, in turn, makes them more durable and resistant in case of an impact.
Ques 2: Are the clippers noisy?
If you compare Oster clippers with other brands, you will know that almost all the clippers from this brand are of top-notch quality, and they do not generate a loud noise. You might experience some sound when the motor is running at high speed, but you cannot call it noisy per se.
Ques 3: Does Oster offer a warranty?
Well, yes. Some of them do offer a limited warranty of 1 year from the company's end and others have a different time window. So, do compare Oster clippers and verify which ones are offering you a warranty and what all is covered under it.
Ques 4: Will the Oster clippers get hot?
If you are using even the best Oster clippers for heavy-duty professional usage for hours at length, it is indispensable for the device to get a bit warm. However, it would never be too extreme for you to worry when you're using Oster clippers.
Ques 5: What all is included in the package?
If you compare Oster clippers, you will notice that every model comes with different accessories, tools, and attachments. Some will come with a variety of comb attachments, cleaning brush, lubricating oils, and comb. Others do not have too many attachments. So, just check before you buy.
Ques 6: Will my clipper be water-resistant?
Unfortunately, most Oster clippers are not water-resistant. So, when you clean your device, you should detach the blades and clean them. It would be best if you tried not to get the clipper wet, especially while it is plugged in.
Ques 7: Do you get a charger with it?
Oster clippers are both available in cordless & corded variants. So, the cordless ones will come with a rechargeable battery and a charger.
Ques 8: What is the clipper's voltage?
It primarily depends from product to product. For example, if you compare Oster clippers that we have listed above, there are products starting from 9W to 45W. Mostly, it ranges between an average of 10-20W.
Conclusion
Hopefully, it is quite clear to you that Osters is one of the top-most hair clipper manufacturers in the world. There is a myriad of Oster hair clippers for men available in the market. Through this article, we tried to compare Oster clippers by highlighting each one of their pros and cons to help you find the perfect one for your needs. We are confident that this review will help you make a wise selection. Oster always guarantees durable, long performance from all its products regardless of whether you are only a beginner or a professional. So, go ahead compare Oster clippers, and shop for the one that best fits your needs. Happy shopping!